The Problem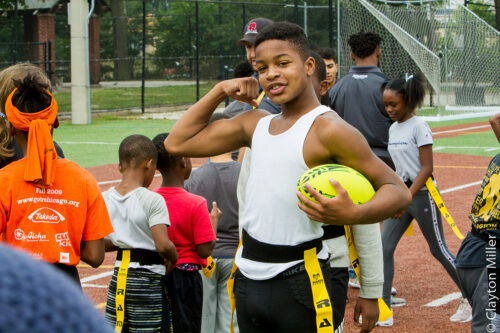 The Near West Side of Chicago is one of the most volatile areas in the country and is also our home. With our community spread over three police districts and three wards, the Near West accounts for 25% of all shootings in the City and 42.75% of households in North Lawndale and East Garfield Park live under the poverty line.
Further, Chicago Public Schools (CPS) have systematically cut funding for after-school and sports programs over the last few decades. The impact of this is twofold: decreasing physical activity levels and deterring community cohesion through an increase in the risk of recruitment to gang activity, crime and violence.
Based on conversations with local ministers, community advocates and neighborhood police, the biggest risk to children is between 3pm to 6pm during which time children as young as 12 are recruited by gangs, and are subsequently used to move drugs and weapons.
The Solution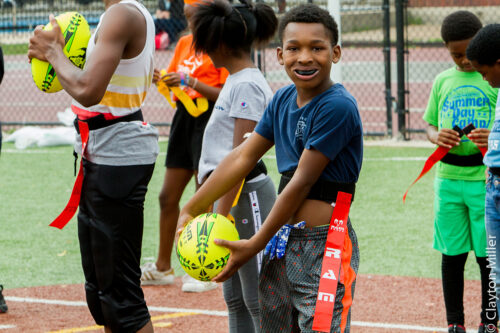 Chicago Lions believes that athletics and sports are a proactive solution to the problems youth face in the Near West Side of Chicago. In order to make this solution a reality, a safe place must be provided to learn and play, as well as after- school programs in which to participate on a daily basis.
Chicago Lions will use sport to engage community youth and serve as an outlet to provide social and emotional learning experiences while breaking down barriers to positive participation and engagement. Using physical activity, communities can creatively challenge the minds and the bodies of young people.
It is our hope to empower them with life skills and values that can prevent a descent into a life of violence and crime. This will be achieved by a curriculum which balances education and trauma informed coaching to teach the core values of success, including determination and drive.
There are 29 high schools and 54 middle schools in the immediate area, making 20,544 deserving students eligible for this program. These schools reside within 2 miles of the Chicago Lions program location. In our first school year Chicago Lions has been running programs in 2 schools with 4 schools to start programming in 2019, pending CPS vendor licensing, bringing the total number of youth participants to 120.
With additional mentors and funding, Chicago Lions believes it will continue its impact and growth, as well as have a positive influence on all eligible students. Additionally, we will gain a representative sample size for data collection and impact evaluation.
The Progress
Opportunity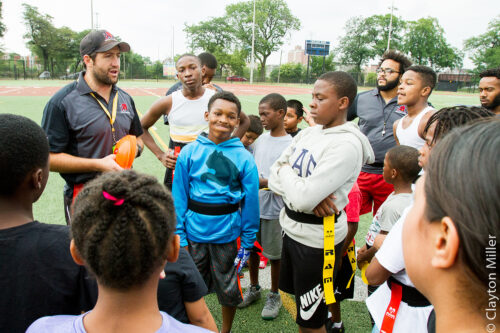 Lions for Hope Sports Complex Statement of Need $8.2MM
Phase 2: Current Construction $400,000
$2.6MM has been raised to date for Phase 2
Infrastructure including utility work, including complex stormwater management, parking lot
West artificial turf field including lights
Phase 3: Construction of The Fieldhouse $4MM
Open space for community programming that will accommodate 200 children for after-school activities
West artificial turf field including lights
Space and rooms for educational experiences
Phase 4: $2.7MM
Construct East artificial turf field
Install foundation for dome
Construct bleachers on east railway embankment
Phase 5: $1.1MM
Installation of seasonal dome for East field
To date, Chicago Lions and Chicago Hope Academy have completed Phase 1 and have raised $1.6mm for land acquisition and site survey
Ways to Support
This is a great opportunity to give back to the Chicago community!
Spread the word about the campaign through your social channels (Facebook, LinkedIn, Twitter)
Connect us with individuals, corporations, or foundations that may be interested in this project
Donate to the campaign at www.lionsforhopesc.org/donate/
Let's Work Together
If you're interested in helping the CLCA and want to learn more, please get in touch. If you do not wish to donate online, you can mail a donation to:
Chicago Lions Charitable Association
PO Box 532
Northbrook, IL 60065
The Lions for Hope Sports Complex is located at 2637 West Polk Avenue, Chicago, IL 60612.
Chris McClellan
Executive Director, Chicago Lions Rugby
773-220-8729